Safety first… That's what we always say…


BMW Motorcycles of Concord, along with our sister store BMW Motorcycles of San Francisco, made the decision to temporarily shutter our operations when local public officials issued 'Shelter-In-Place' mandates on Monday March 16, 2020. Now that public health orders have been updated we have reopened our facility to the public with the standard COVID-19 restrictions. Please wear a face covering and practice social distancing while visiting us.

Below is a rundown, by department, of how we are conducting business while doing our best to keep everyone safe.


SALES DEPARTMENT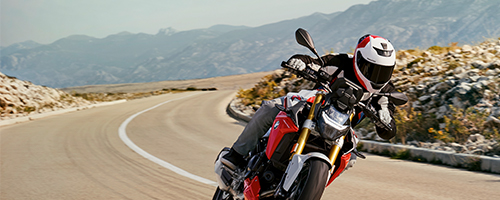 Our physical showroom at 1240 Willow Pass Rd., Concord, CA is open to the public during our normal business hours (Tue-Sat 9am-6pm, closed Sun & Mon). We are requiring all visitors to wear face coverings and to maintain social distance while in our store. Even though appointments are no longer required, we always encourage folks to call or e-mail us ahead of time so we can prepare for your visit. We want to make your experience with BMW Motorcycles of Concord as seamless and easy as possible so please contact us if you would like to schedule a time to check out some bikes or take one out for a demo.

Of course, our virtual showroom here on the world wide interwebs is always open 24/7. We are continuing to invest in our new and pre-owned bike listings to provide you with as much information as possible on the motorcycles we have available for sale, from the comfort of your home.

If you are looking to finance your purchase of a new BMW Motorcycle, you can easily apply for a loan remotely using BMW Financial Services' online credit application. With low interest rates, BMW's exclusive Easy Ride financing and the ability to defer your first payment for up to 90 days, now's a great time to finance a new BMW Motorcycle!

If you are interested in a 100% remote, contact-less motorcycle purchase, we can help with that! If you are uncertain which bike is right for you, drop us a line and we'll help you find the right kind of motorcycle that fits your budget. Once you've identified your next bike, we'll assemble the essential paperwork and coordinate remote document signing in a way that works for you and keeps everyone healthy.

Finally, you can pick-up your new bike right in front of our shop or we'll deliver your new BMW Motorcycle or pre-owned motorcycle to your location free of charge within 50 miles! We can also arrange shipping for customers that are located further out but some additional fees may apply.


SERVICE DEPARTMENT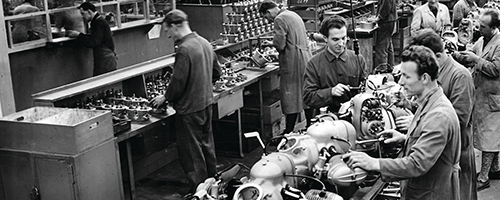 Our service department is fully staffed and accepting all kinds of service, repair and diagnostic work. We are asking customers to use our online service request system or to call-in or or e-mail service requests so we can schedule the work you need remotely. If you are in the neighborhood and want to drop in, that is completely okay but please be aware that we are not allowing customers to wait in our showroom for service work at this time. We understand this may be an inconvenience for some, but we remain focused on maintaining a safe environment for our customers and staff.
Once your service appointment has been confirmed we can accept your motorcycle for drop off at our location or help you arrange for your bike to be picked up at your location. When your motorcycle gets to our shop we will disinfect the bike, go through our standard check-in procedure and contact you to confirm the scope and cost estimate of the work we're to perform. After our BMW-certified technicians do their thing, our service advisors will contact you to secure payment and coordinate pick-up or delivery of your motorcycle back to your home.

As the global crisis drags on, it's a great time to get out and ride. Get your bike serviced now so it's ready to go when you are!


PARTS DEPARTMENT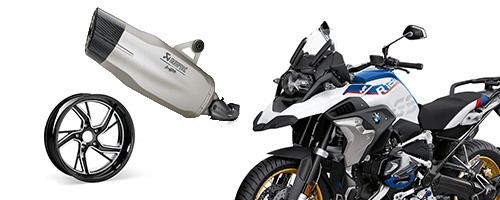 With our physical showroom open to the public, it's pretty much business as usual at the Parts Counter but our Parts Department continues to accept and process remote parts, accessory and apparel orders over the phone, via e-mail and through our BMW Motorrad e-commerce store. With extra time at home, now is the perfect time to add some special touches to your motorcycle. Our friendly, knowledgeable parts staff is here to help so just let us know what you are looking to do for your bike and we'll help make it happen.

If you would like to pick up parts same-day, we are accommodating these requests and facilitating curbside pickup at our Willow Pass Road location but please call ahead so we can have your order ready to go when you arrive.

We will continue to operate as described above unless guidelines change that require us to further reduce our activities. Until things return to normal, we will be striving to offer innovative ways to serve the BMW Motorcycle community with limited personal contact.

We sincerely appreciate your support and patience as we navigate these challenging times.

Stay safe and healthy. We will ride this out together.